Under the concern and support of Zhejiang Provincial Party Committee and Provincial Government, SINOMACH, CRRC, Quzhou Unicipal Party Committee and Municipal Government and Longyou County Party Committee and County Government, The "China Zhejiang High-speed Railway Bearing Co., Ltd." was established on November 17, 2016.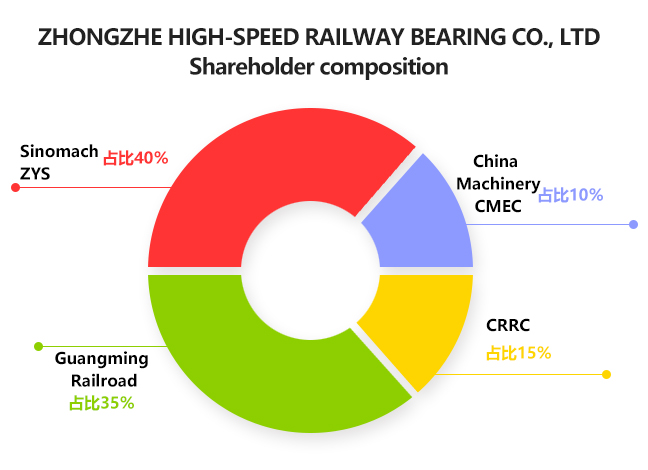 ---

Luoyang Bearing Science & Technology Co., Ltd. is the only sci-tech listed technology company transformed from a national-level scientific research institute in bearing industry in China, subordinate to China National Machinery Industry Corporation.
---

CRRC Equity Investment Co., Ltd. is an execution platform of equity investment and a development platform of commercial and financial business subordinate to CRRC. Following the guidance principle of combination of production and finance from CRRC, CRRC Equity Investment Co., Ltd.
---

Sinomach Group is a large and most comprehensive China machinery industry group wich most powul. comprehensive R & D capacity CMEC is a well-known international enterprise group. It is the first industrial and trade company in China, the world famous international engineering contractor and service provider
---

Guangming Railroad Holding Co., Ltd., established in 2006, has been committing itself to modern intelligent rail transit career, takes scientific and technological innovation as the driving force for sustainable development, and strives to become the best manufacturer of rail transit products in China.